Main content starts here, tab to start navigating
Windham, the "gem of the Catskills"
Windham is a four-season destination alive with history and unique charm. Union + Post is here to guide you in the true local experience through hotel accommodations and craft food and beverage. The property offers a tree-lined oasis, a perfect place to find peace and quiet, get outdoors, or work remotely!
The town is within walking distance known for the ever-popular Windham Mountain Resort, with ski trails, terrain parks, and a mountain bike park. Hike the Escarpment Trail to the summit of Windham High Peak, enjoy the beautiful fall foliage of Windham Path or find one of the many hidden swimming holes surrounding mountain ranges.
There's an abundance of unique things to do in Windham, N.Y.
Add adventure to your vacation by visiting some of the renowned local attractions.
WINDHAM PATH
It is a 1.5 mile long trail located just off Route 23. The trail provides the first public access to the beautiful Batavia Kill stream in Windham and contains five bridges. The path meanders through fields, woodlands and streams and provides fantastic views of the great northern Catskills.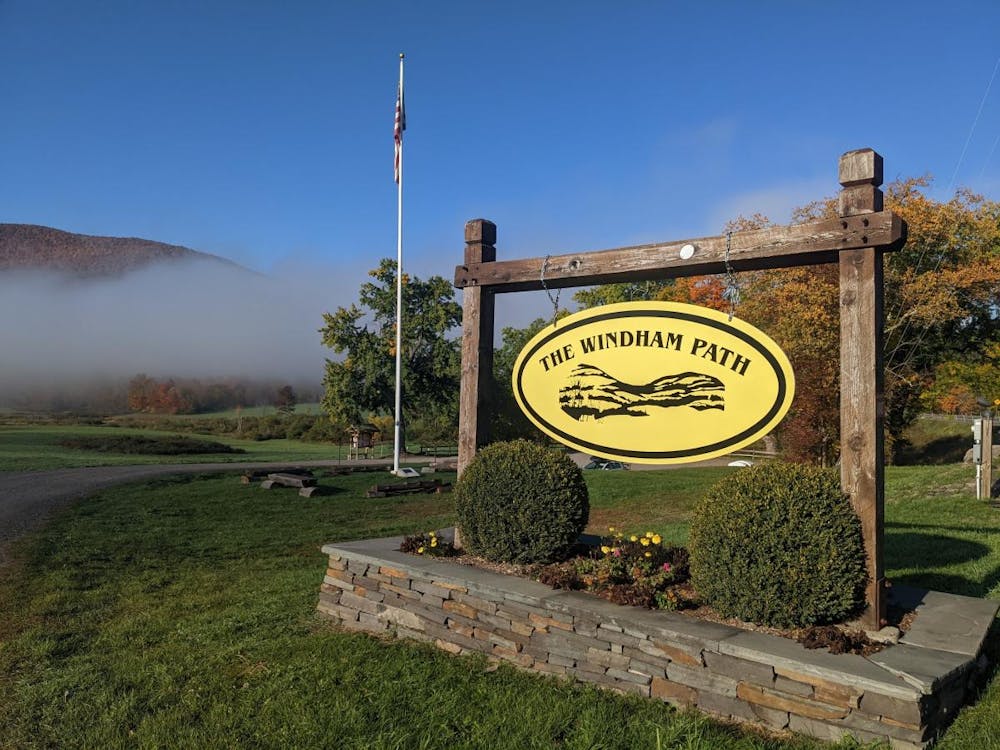 WINDHAM MOUNTAIN
Windham Mountain is a premier four-season resort in the Northeast, located in the Great Northern Catskills, two and a half hours north of New York City. The mountain offers an award-winning Ski and Ride School, a tubing park, and world-class alpine and freestyle competition teams. Summer offerings include a range of activities, such as mountain getaways, family-friendly events and festivals, Windham Downhill Mountain Bike Park and the Windham Country Club, an 18-hole golf course with private lessons and on-site dining.
Mountain Brook Farm
Mountain Brook Farm Offers A Multitude of Services Catering to all horse minded people, first-timers and equine enthusiasts alike! The farm is located in the Northern Catskills, 7 miles from Windham, NY. Residing on over 600 acres and bordered by the Ashland Pinnacle State Forest and Huntersfield State Forest. Beautiful pastures on hilly canvas, with wildflowers and dandelions speckled about combined with the sound of running water around every bend and all the rich aromas that this landscape offers. These things come together to ground you and draw you in, leaving an unforgettable and one-of-a-kind impression!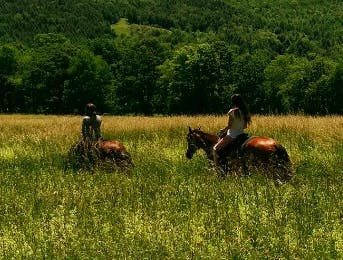 The Windham Spa
The Windham Spa is an ever evolving expression of a void she felt in the spa world. An unpretentious refuge showcasing the best in treatments, products and ingredients from around the world along with the latest advancements in science.They pride themselves on being leaders in Organic, Biodynamic, and non-invasive health & wellness- bringing you a selection of only the finest handmade, small batch, and environmentally conscious products and services.